AML/CFT Christmas Newsletter
Updated Guidance from the Supervisors
As signalled in last week's newsletter, the AML/CFT Supervisors have released new
and updated guidance:
New:
Lawyers and Conveyancers Guideline
Enhanced Customer Due Diligence Guideline (EDD Guidance)
Updated:
Identity Verification Code of Practice (IVCOP) – Explanatory Note
Designated Business Group – Scope Guideline
Designated Business Group – Formation Guideline
In the Ordinary Course of Business Guideline
All of these documents are available in the Resource Centre section of our website.
The updated guidance essentially reflects changes to the Act as part of Phase 2 including new definitions. The exception to this is the updated Explanatory Note to the Identity Verification Code of Practice which seeks to clarify the application of electronic identity verification (EIV) under this code. This is required reading for any entities that currently use, or may be considering using, EIV in their AML/CFT Compliance Programmes.
We are currently digesting the guidance and will be liaising with the AML/CFT Supervisors to clarify some of the material. In the meantime, we provide some initial thoughts on the EDD Guidance below.
EDD Guidance
After much anticipation, the EDD Guidance has been released and is mandatory reading for all AML/CFT Compliance Officers. As expected, this is not in the form of a code of practice (and, as such, it does not provide a 'safe harbour' like the IVCOP) but rather seeks to provide clarification and guidance around the application of EDD. The EDD Guidance does a good job of capturing the interplay between EDD, an entity's AML/CFT risk assessment, the collection of information on the nature and purpose of a business relationship, and ongoing CDD (including account monitoring). Too often reporting entities fail to see how each of these areas flow into each and treat each as essentially separate obligations or processes.
Some of the key messages in the EDD Guidance:
Reasonable steps to verify source of fund/wealth (SOF/W) information does not mean "no steps" (see para 33), that is, you must do something to verify the SOF/W information collected.
In addition to collecting and verifying SOF/W, when conducting EDD, you may also need to use increased or more sophisticated measures to verify information collected for the purposes of verifying name, date of birth and address (see para 57). An example of how this may apply in practice is included in the Lawyers and Conveyancers Guideline (see pages 35-36).
To comply with the IVCOP, you must have appropriate exception handling procedures in place, for circumstances when a customer demonstrates they are unable to satisfy the requirements of the IVCOP. However, this does not apply to EDD due to the higher risk of ML/FT (see para 61).
The EDD Guidance reinforces the requirements around termination of existing relationships where EDD cannot be completed (see paras 41-44). In addition, the EDD Guidance suggests that to reduce ML/FT risk, when you terminate a relationship where funds or other assets have been received, you should return the funds or assets to the source from which they were received (see
footnote 18 on page 8).
The circumstances of the customer and the reason for suspicion (where applicable) will dictate whether you seek confirmation and verification of source of funds or source of wealth or both. It is not an 'either/or' exercise where the concern is around source of funds, comfort around the source of wealth will not be sufficient and vice versa.
The EDD Guidance is clear that you need not account for all of a customer's wealth but:
◦ you must develop an understanding of the size and nature of your customer's overall wealth and how it was acquired; and
◦ you must be satisfied that the nature and size of your customer's wealth matches what you know about them (see paras 99-101).
The EDD Guidance suggests that documentary information to support EDD
should be certified (see para 106).
There are no shortcuts here – each reporting entity will need to consider the guidance and how it will practically apply EDD. This will include an examination of risk assessments at an entity and customer level, procedures around standard CDD (including collection of nature and purpose of a business relationship) and ongoing CDD.
If you would like assistance with improving your enhanced CDD policies, procedures
and controls in your business, please contact us.
Happy holidays from the team at AML Solutions
One of the real joys of the festive season is the opportunity to say thank you and to wish you the very best for a wonderful Christmas and a great New Year. We hope you have a safe and cheerful holiday and look forward to working with you in 2018.
From the team at AML Solutions
CONTACT US
AML Summit 2018
17 & 18 May 2018
In 2018 New Zealand's leading AML SUMMIT conference is back for the third time and is being held in Auckland in May. This conference is designed for all Compliance Officers and senior AML professionals and this time an additional day has been added for those new to AML.
Day One is a chance for all Phase 2 reporting entities and those new to AML to come to our AML Academy and receive formal and structured training to bring you up to speed with AML/CFT legislation, obligations and guidance materials.
Day Two kicks in with an international keynote speaker, in-depth discussion on guidance material from the Supervisors, case studies presented by the FIU, a panel of experts from reporting entities around New Zealand who can answer your burning AML questions and more. The focus will be improving your AML understanding through practical learnings and good interaction with speakers and experts.
Come to either or both days, network with leaders in the field, record your CPD hours, and learn practical and engaging insights from the specialists who know what they're talking about.
Registrations will open soon.
---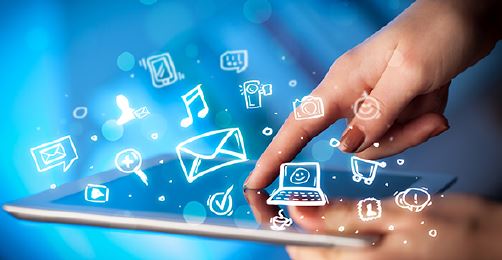 New online training for Lawyers and Accountants
We have just released two new online training courses tailored specifically for Lawyers and Accountants.
FIND OUT MORE
---
AML/CFT Training Courses 2018
Compliance Officer
$395 + GST pp.
A practical, step-by-step session for an AML/CFT Compliance Officers to understand and meet obligations and expectations of the legislation. This training is a 4 hour, intensive session and certificates will be issued on attendance for training records.
Auckland
Wed 7 Feb, 9am to 1pm
Wellington
Thur 29 Mar, 9am to 1pm
Christchurch
Mon 19 Mar, 9am to 1pm
Customer Due Diligence
$395 + GST pp.
Designed to assist compliance staff in understanding obligations, processes, and procedures in this often complicated area. This AML/CFT training is a 4 hour, intensive session and certificates will be issued on attendance for training records.
Auckland
Wed 21 Feb, 9am to 1pm
Wellington
Wed 18 Apr, 9am to 1pm
Christchurch
Mon 26 Feb, 9am to 1pm
New Video – Phase 2 – Introduction for Lawyers
We have recently released a new video for Lawyers. Click on the graphic below to
go to YouTube to watch it.