AML/CFT December Newsletter
We are pleased to showcase our new branding, new logo, and a new website so
please check out some of our changes at www.amlsolutions.co.nz
Phase 2 is here!

Lawyers, Accountants and Real Estate agents are now becoming positively engaged and we have already assisted a large number of these entities with their initial Risk Assessments and Compliance Programmes. We have also seen the first law and accounting staff through our Compliance Officer and Customer Due Diligence training courses. Compared to the same point in time for Phase 1, entities appear to be starting earlier and have a better understanding of their obligations.
We are expecting to be very busy next year with Accountants and Lawyers, however our existing clients and their consultancy/audit requirements will take priority. We will be in contact soon with all clients requiring audits in 2018 to ensure your dates are secured well in advance. Please do not hesitate to get in contact.
Due to Phase 2 the number of reporting entities will quadruple over the next 18 months. We are committed to supporting new and existing reporting entities with additional team members, an expanded AML Summit, and increased training options including offering our open training courses in new centres throughout New Zealand. We are also rolling out a new AML Portal as a cloud based compliance tool.
We are expecting new guidance to be released later this week and we will be sharing these releases with commentary in our Christmas newsletter.
In the meantime, please browse through this newsletter, we have lots of exciting developments and new services going on including:
• AML Summit 2018 – Save the Date
• In the News…
• New Team Members at AML Solutions
• New Online Training for Lawyers and Accountants
• AML/CFT Training Courses for 2018
• New Video – Phase 2 – Introduction for Lawyers
CONTACT US
AML Summit 2018
17 & 18 May 2018
In 2018 New Zealand's leading AML SUMMIT conference is back for the third time and is being held in Auckland in May. This conference is designed for all Compliance Officers and senior AML professionals and this time an additional day has been added for those new to AML.
Day One is a chance for all Phase 2 reporting entities and those new to AML to come to our AML Academy and receive formal and structured training to bring you up to speed with AML/CFT legislation, obligations and guidance materials.
Day Two kicks in with an international keynote speaker, in-depth discussion on guidance material from the Supervisors, case studies presented by the FIU, a panel of experts from reporting entities around New Zealand who can answer your burning AML questions and more. The focus will be improving your AML understanding through practical learnings and good interaction with speakers and experts.
Come to either or both days, network with leaders in the field, record your CPD hours, and learn practical and engaging insights from the specialists who know what they're talking about.
Registrations will open soon.
In the News…
Police and major banks strengthen efforts in
the fight against financial crime
(New Zealand Police news article – www.police.govt.nz/news)
The New Zealand Police Financial Intelligence Unit (FIU) and the five major New Zealand banks today announced a year-long pilot of the New Zealand Financial Crime Prevention Network (NZ-FCPN).
The network consists of ANZ, ASB, BNZ, Kiwibank and Westpac as well as the FIU, and is designed to enhance members' and the wider financial sector's resilience to money laundering, terrorist financing and associated offending.
New team members at AML Solutions
We have two new team members and would like to take this opportunity to introduce you to them.
Sue Gavin – Senior Consultant
Sue has over 15 years' experience holding senior roles predominantly focussed on regulatory and operational compliance. As a Chartered Accountant, Sue commenced her career as an auditor for the Office of the Controller and Auditor-General.
Her compliance career commenced with the New Zealand Association of Credit Unions where, as the Business and Compliance Services Manager, she provided support for member Credit Unions with their obligations under their Trust Deeds and various legislation impacting on financial institutions. Sue worked as a Compliance Manager at Heartland Building Society and recently with global financial institutions. She was the AML/CFT Compliance Officer for the GE Capital Designated Business Group and at Citibank N.A. Her role covered core AML/CFT functions for both the Australian and New Zealand businesses. Sue is a Certified Anti-Money Laundering Specialist (CAMS).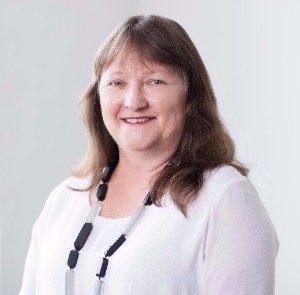 Angela Smith – Administration Assistant

Angela has recently returned from London where she spent the past two years as an Account Manager for The Lagoon Group. She had varied responsibilities including relationship management, sales, stock review and auditing, administration work to ensure orders were completed within timeframes, customer liaison and basic website administration. Prior to that Angela worked as a Senior Customer Service Officer at
ASB Bank in New Zealand.
Angela has a Bachelor of Arts with a double major in Anthropology and Sociology from the University of Auckland.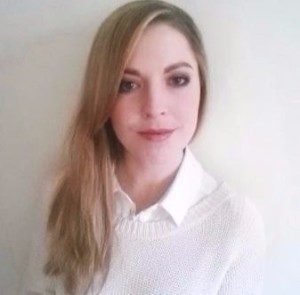 ---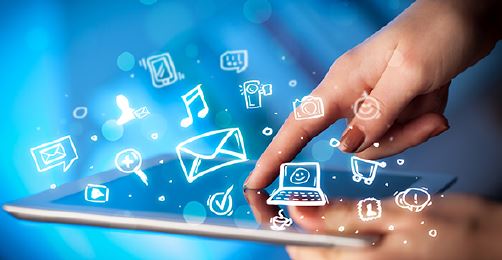 New online training for Lawyers and Accountants
We have just released two new online training courses tailored specifically for Lawyers and Accountants.
---
AML/CFT Training Courses 2018
Compliance Officer
$395 + GST pp.
A practical, step-by-step session for an AML/CFT Compliance Officers to understand and meet obligations and expectations of the legislation. This training is a 4 hour, intensive session and certificates will be issued on attendance for training records.
Auckland
Wed 7 Feb, 9am to 1pm
Wellington
Thur 29 Mar, 9am to 1pm
Christchurch
Mon 19 Mar, 9am to 1pm
Customer Due Diligence
$395 + GST pp.
Designed to assist compliance staff in understanding obligations, processes, and procedures in this often complicated area. This AML/CFT training is a 4 hour, intensive session and certificates will be issued on attendance for training records.
Auckland
Wed 21 Feb, 9am to 1pm
Wellington
Wed 18 Apr, 9am to 1pm
Christchurch
Mon 26 Feb, 9am to 1pm
New Video – Phase 2 – Introduction for Lawyers
We have recently released a new video for Lawyers. Click on the graphic below to
go to YouTube to watch it.