AML SUMMIT – 26 March 2019 
SKYCITY Convention Centre
New Zealand's leading AML SUMMIT conference is back for the fourth time and is being held in Auckland on Tuesday 26 March. This conference is designed for Senior Managers, Compliance Officers and AML professionals.
The 2019 AML Summit will be a one day event showcased at SKYCITY Convention Centre.
The annual Summit is an opportunity for all reporting entities to engage with AML experts and Supervisors, and discuss the recent change to the AML/CFT legislation, regulations, obligations and Supervisor guidance.
Highlights of the Summit will include international keynote speakers, insights from the Supervisors, case studies presented by the FIU, a panel of experts from reporting entities around New Zealand and presentations from foremost AML experts. The goal of the Summit is to enhance reporting entities AML/CFT understandings through practical learnings and good interaction with speakers and experts.
Come along to listen to our presenters, network with leaders in the field, record your CPD hours, and learn practical and engaging insights from the experts working exclusively in this field.
Accommodation
Thank you to SKYCITY for providing discounted accommodation for our out of town attendees.
If you are travelling to Auckland for the Summit, please use the below links to book discounted accommodation at SKYCITY Hotel.
SKYCITY Hotel:
Premium Rooms $329.00
SKYCITY Grand Hotel:
Premium Luxury Rooms $369.00
Notes:
Room only rates
Nett, non commissionable
GST inclusive at 15%
Based on king or twin configuration at time of booking.
Rates are subject to availability at time of booking.
Presenters
Will Fitzgibbon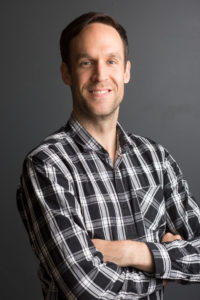 We are delighted to announce Will Fitzgibbon as our International Keynote Speaker.
Will is well known for his work with the Panama and Paradise Papers and is a senior reporter with The International Consortium of Investigative Journalists (ICIJ).
ICIJ is a non-profit news organisation based in Washington DC.  Will coordinates ICIJ's partnerships with journalists in Africa and the Middle East. Will has also reported on the West Africa and Swiss Leaks and conducted other investigations such as "Fatal Extraction", a collaborative investigation with 15 African newsrooms of mining companies across the continent.
We look forward to welcoming Will to New Zealand to share his knowledge of global money laundering and how New Zealand forms an important part of the global AML/CFT framework.
Damian Henry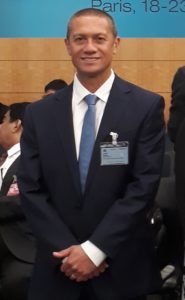 Damian is the team leader of the Reserve Bank of New Zealand's AML/CFT supervision team. He is a qualified lawyer and has over 15 years' experience with financial crime policies and procedures within the banking sector in New Zealand. He was previously the AML/CFT Compliance Officer for ANZ New Zealand and Kiwibank and has held other financial crime related roles within the private sector.
Brandt Botha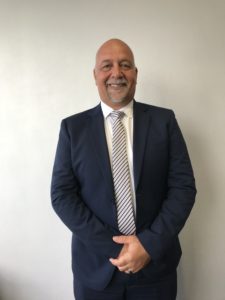 Brandt Botha joined the FMA early in 2016 and was recently appointed as a Principal Adviser in the Supervision Team. Since joining the FMA, he has been involved in a variety of AML activities which included provision of AML/CFT Training to FMA Reporting Entities, onsite monitoring visits, S59 Audit reviews and participation in the FMA Sector Risk Assessment.
Prior to joining the FMA Brandt has worked in the financial sector in various roles including internal audit, fraud investigations, security management and AML management both in New Zealand and abroad. His AML practical work experience include auditing AML policies, processes and controls, Money Laundering Control Officer implementation of continued account monitoring systems, investigating and reporting STR's. Brandt holds a Bachelors in Commerce, is a Certified Fraud Examiner and gained his CAMS qualifications in 2017.
Andrew Holmes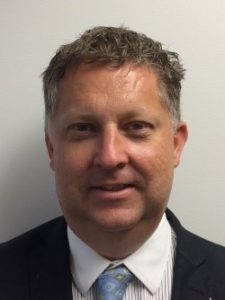 Andrew Holmes joined the Department of Internal Affairs (DIA) in 2013 and is the Auckland based Operations Manager for the DIA AML Group.  Prior to joining the DIA, Andrew worked in various risk assessment and fraud investigation positions with Immigration New Zealand.  Andrew was a Detective with the NZ Police in Auckland for 10 years prior to joining Immigration.
Andrew leads the Auckland DIA team of Regulators who are responsible for monitoring and ensuring reporting entities comply with the Anti-Money Laundering and Countering Financing of Terrorism Act 2009.
Andrew is a Certified Anti-Money Laundering Specialist. During 2016 and 2017 he was part of the Asia Pacific Group (APG) assessment team which completed the mutual evaluation of Macao China.  Andrew holds an LLM (Hons) from the University of Auckland.
Andrew Hill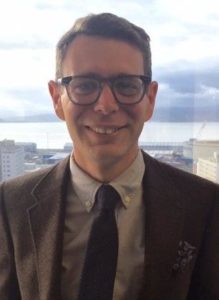 As Head of the FIU since May 2015, Andrew is the Police lead in cross-government AML/CFT work, in addition to being responsible for the FIU operations. Andrew also leads New Zealand's engagement in the Egmont Group of FIUs and The Financial Action Task Force (FATF) Risk Trends and Methods Group. He served as the law enforcement expert on the FATF evaluation of Singapore, among other international roles.
Previously, Andrew held advisor and intelligence roles in the FIU, Police and New Zealand Customs Service, leading projects such as the new National Risk Assessment on Money Laundering and Terrorism Financing, and was the Police lead for the All of Government Response to Organised Crime.
Mae Newey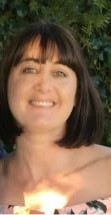 Mae Newey is the Co-Ordinator for New Zealand's Mutual Evaluation.  She has worked for the Ministry of Justice since 2003, first for the Office of Treaty Settlements, and then for the Foreshore and Seabed Unit and the Post Settlement Commitments Unit. She has also worked in health and education policy in the UK.  Her career has had a focus on negotiation, project management and the passage and implementation of legislation.  She holds a BA Hons in History from the University of Otago.
Tijana Misur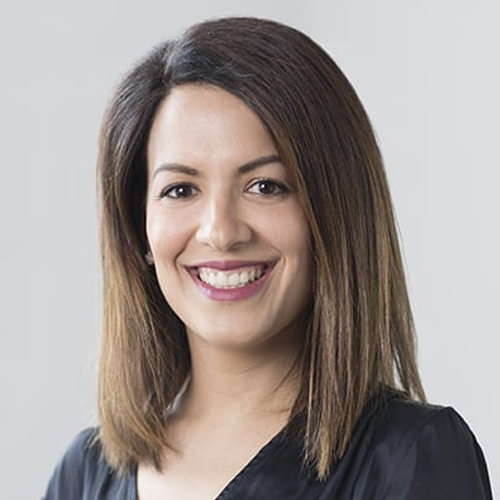 Tijana is a CAMS-Audit certified AML/CFT professional with extensive experience providing both Audit and Consultancy services to hundreds of New Zealand, Australian and Pacific Island companies.
Now regarded as one of New Zealand's leading AML experts, Tijana joined AML Solutions from KPMG as a senior auditor in 2014 and assisted AML Solutions develop strong AML Audit methodologies and reports. These audits and resulting reports now provide Compliance Officers with many value add services and provide confidence to Governance teams.
Claire Piper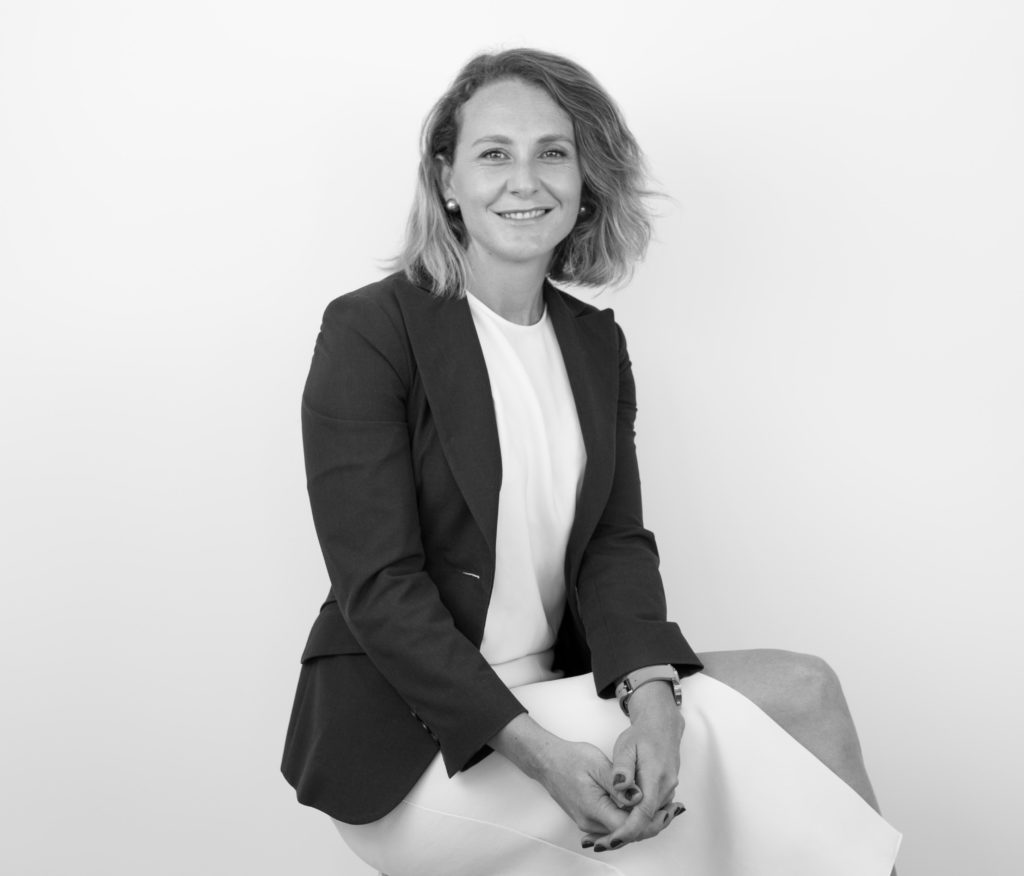 Claire has been in the New Zealand AML/CFT industry since 2013 and is the director of Fiducia, an AML/CFT specialist consulting firm.
While qualified as a lawyer, Claire spent the first part of her career in human rights and international development, working as a research manager for Oxford University in Sierra Leone and Liberia, as a management consultant for Throughline in London, and as a Treaty of Waitangi Crown negotiator in Wellington.
Claire has a specialised interest in technologies, countries, and business models that are deemed to have a "high risk" of money laundering and terrorist financing in order to design and facilitate AML/CFT compliance regimes that marry robust regulatory compliance with commercial freedom.
Fiona Hall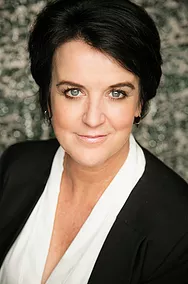 Fiona Hall is a barrister and solicitor operating in sole practice with a focus on regulatory law. Fiona has extensive commercial law experience gained from her roles with top New Zealand and UK Law firms, as General Counsel for a number of financial institutions, as senior counsel for the Commerce Commission and as the AML Compliance Officer for a large national company. Widely regarded as one of New Zealand's leading AML/CFT experts, Fiona now practises primarily in this complex area of law focussing on both interpretative issues and remedial work for a range of clients.
Given her extensive commercial and legal experience, Fiona is acutely aware of the particular challenges that the AML/CFT regime raises for the profession, and as a member of the Auckland District Law Society's AML/CFT sub-committee has been actively involved in submissions made on the legislation, regulations and exemption applications. She also leads the ADLS CPD programme for AML/CFT in the form of both seminars and bespoke workshops around the country. Fiona also regularly engages with the DIA, the FIU and other relevant bodies to facilitate and clarify issues in the interest of the wider legal profession.
Sam Bassett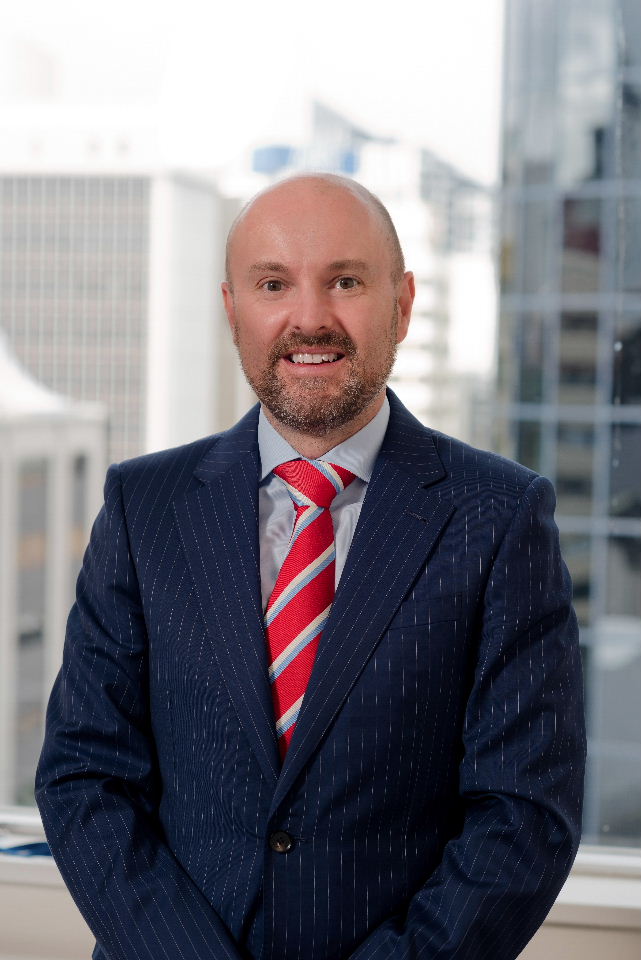 Sam Bassett is a Business Services Partner at Moore Stephens Markhams Auckland firm. Sam has been a partner since April 2001 and prior to that he did commercial accounting work in London. Sam's team specialise in providing Accounting Services to Lawyers. In particular valuation of small to medium sized law firms and assisting with partner admission and retirement. Sam conducts a bi annual financial benchmarking survey for small to medium sized legal firms in Auckland.
Sam and his team assist with litigation support work, particularly with relationship property division and associated valuation and Section 15 disparity calculations. Sam is head of the Legal Business Development Unit for the National Moore Stephens National group of member firms.
Lyn Beere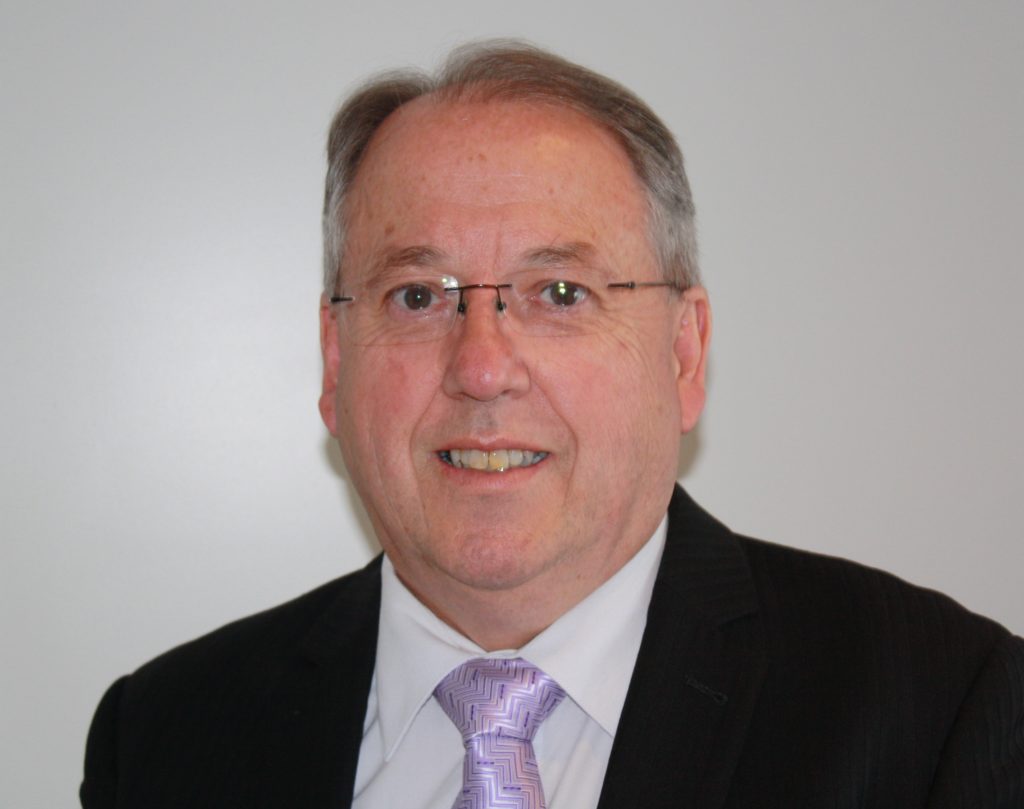 As Sotheby's International Realty National Compliance Manager, Lyn brings a wealth of knowledge and experience to the Real Estate Industry.
Having commenced his real estate career back in 1992 on the North Shore, Lyn immediately became a top selling Licensee with regional and national recognition. After enjoying success in sales, Lyn moved into the support side of the industry as a National Training Manager and later as a National IT Manager. He then transitioned back into sales, this time as a Sales Manager and managed multiple group offices in both Wellington and Auckland. With the introduction of the REA in 2008, his analytical skills and passion for compliance have led to a natural focus in this area.
Tim Wilson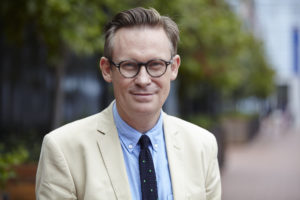 Our Summit will be hosted this year by MC, Tim Wilson.
Tim Wilson is a TV reporter, radio host and father of three.
17 – 18 May 2018
We hosted our third AML conference on the 17-18 May 2018 at the Crown Plaza Hotel in Auckland.
Some of the highlights included engaging addresses from International Keynote speaker, Timothy Goodrick from Financial Action Task Force and Mike Bush, Commissioner of Police.
We hosted a record 410 attendees across the two days.
Once again, a big thank you to all of our speakers and sponsors of the 2018 Summit. We are looking forward to next year – hope to see you there.
9 March 2017
Our second NZ AML SUMMIT was held in Auckland on 9 March 2017, attracting over 275 attendees across all sectors.
An impressive speaker line-up included keynote Martin Woods – Head of Financial Crime at Thomson Reuters, London, senior representatives from the MOJ, FIU, NZ Police, and NZ Supervisors, alongside speakers from leading reporting entities, a University Professor, the Governor of the Central Bank of Samoa, a blockchain specialist, and expert AML/CFT consultants from KPMG and AML Solutions.
If you missed this event and would like to know more, visit our Newsletters page.
We have also released a Q&A response to some of the questions that were asked in advance of the conference, and on the day by text. You can view this by clicking here.
5 November 2015
We were delighted to host the first NZ AML SUMMIT in Auckland on 5 November 2015.
The inaugural event attracted over 220 attendees from around the country with international and local representatives from FATF, FIU, NZ Police, RBNZ, DIA and FMA speaking among leading reporting entities from the New Zealand market.
We also released a Q&A response to some of the questions that were asked on the day, you can view that here.