AML SUMMIT – 26 March 2019 
SKYCITY Convention Centre
New Zealand's leading AML SUMMIT conference is back for the fourth time and is being held in Auckland on Tuesday 26 March. This conference is designed for Senior Managers, Compliance Officers and AML professionals.
The 2019 AML Summit will be a one day event showcased at SKYCITY Convention Centre.
The annual Summit is an opportunity for all reporting entities to engage with AML experts and Supervisors, and discuss the recent change to the AML/CFT legislation, regulations, obligations and Supervisor guidance.
Highlights of the Summit will include international keynote speakers, insights from the Supervisors, case studies presented by the FIU, a panel of experts from reporting entities around New Zealand and presentations from foremost AML experts. The goal of the Summit is to enhance reporting entities AML/CFT understandings through practical learnings and good interaction with speakers and experts.
Come along to listen to our presenters, network with leaders in the field, record your CPD hours, and learn practical and engaging insights from the experts working exclusively in this field.
Click here to buy specially priced early-bird tickets!
Accommodation
Thank you to SKYCITY for providing discounted accommodation for our out of town attendees.
If you are travelling to Auckland for the Summit, please use the below links to book discounted accommodation at SKYCITY Hotel.
SKYCITY Hotel:
Premium Rooms $329.00
http://bookings.ihotelier.com/bookings.jsp?hotelid=10736&rateplanid=3510180 
SKYCITY Grand Hotel:
Premium Luxury Rooms $369.00
http://bookings.ihotelier.com/bookings.jsp?hotelid=10924&rateplanid=3510181
Notes:
Room only rates
Nett, non commissionable
GST inclusive at 15%
Based on king or twin configuration at time of booking.
Rates are subject to availability at time of booking.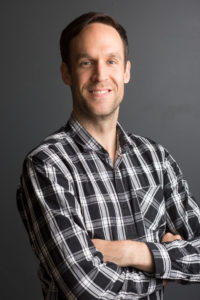 We are delighted to announce Will Fitzgibbon as our International Keynote Speaker.
Will is well known for his work with the Panama and Paradise Papers and is a senior reporter with The International Consortium of Investigative Journalists (ICIJ).
ICIJ is a non-profit news organisation based in Washington DC.  Will coordinates ICIJ's partnerships with journalists in Africa and the Middle East. Will has also reported on the West Africa and Swiss Leaks and conducted other investigations such as "Fatal Extraction", a collaborative investigation with 15 African newsrooms of mining companies across the continent.
We look forward to welcoming Will to New Zealand to share his knowledge of global money laundering and how New Zealand forms an important part of the global AML/CFT framework.
17 – 18 May 2018
We hosted our third AML conference on the 17-18 May 2018 at the Crown Plaza Hotel in Auckland.
Some of the highlights included engaging addresses from International Keynote speaker, Timothy Goodrick from Financial Action Task Force and Mike Bush, Commissioner of Police.
We hosted a record 410 attendees across the two days.
Once again, a big thank you to all of our speakers and sponsors of the 2018 Summit. We are looking forward to next year – hope to see you there.
9 March 2017
Our second NZ AML SUMMIT was held in Auckland on 9 March 2017, attracting over 275 attendees across all sectors.
An impressive speaker line-up included keynote Martin Woods – Head of Financial Crime at Thomson Reuters, London, senior representatives from the MOJ, FIU, NZ Police, and NZ Supervisors, alongside speakers from leading reporting entities, a University Professor, the Governor of the Central Bank of Samoa, a blockchain specialist, and expert AML/CFT consultants from KPMG and AML Solutions.
If you missed this event and would like to know more, visit our Newsletters page.
We have also released a Q&A response to some of the questions that were asked in advance of the conference, and on the day by text. You can view this by clicking here.
5 November 2015
We were delighted to host the first NZ AML SUMMIT in Auckland on 5 November 2015.
The inaugural event attracted over 220 attendees from around the country with international and local representatives from FATF, FIU, NZ Police, RBNZ, DIA and FMA speaking among leading reporting entities from the New Zealand market.
We also released a Q&A response to some of the questions that were asked on the day, you can view that here.