AML/CFT November Newsletter
In this Newsletter:
AML Summit 2019 update
AMLHub innovative SAAS solution
AML/CFT Real Estate Sector video – by DIA
New regulations and guidelines from DIA
In the news
Training – In-house
Training – Open courses
E-learning
Online training for Lawyers and Accountants
---
1. AML SUMMIT 2019 – Auckland Conference update
Tickets have begun selling for New Zealand's leading AML SUMMIT conference in Auckland on Tuesday 26 March 2019. This will be an excellent day for AML compliance officers and those responsible for compliance and/or governance.
The 2019 AML Summit will be a one-day event showcased at SKYCITY Convention Centre. The theme will closely follow previous years and we will have informative sessions from the supervisors and practical best practice guidance from leading experts. Sessions will also contain innovative ideas from reporting entities who are successfully managing their AML obligations.
Secure your specially priced early-bird ticket now and come along to listen to our presenters, network with leaders in the field, record your CPD hours, and learn practical and engaging insights from the experts working exclusively in this field.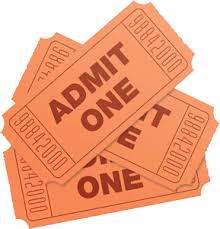 2. AMLHub innovative SAAS solution
AML Solutions has started loading clients onto our innovative SaaS (Software as a Service) AMLHub Platform.
We have designed and built an industry best practice solution enabling AML compliance for the Real Estate Industry. The AMLHub is a cloud-based solution (SaaS) similar to what Xero is for accountancy.
The solution is designed to reduce the administrative and record keeping burden of compliance allowing agencies to focus on their core business. The AMLHub is designed to provide a complete solution to each Real Estate Office and their Compliance Officer. It focuses on the management, training, and simplification of AML compliance.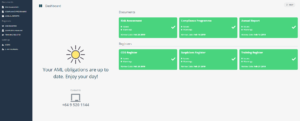 A large portion of the Real Estate industry will be on-boarding. One key innovation we are introducing is a mobile app (Android and iOS) that will enable sales people to collect ID information and to load important and critical AML information onto the AMLHub from their mobile phone – dramatically reducing paperwork and double entry of data.
This tool can be highly effective in other industry sectors (legal/accounting). Please contact Andrew at AML Solutions for more information – andrew@amlsolutions.co.nz
3. AML/CFT Real Estate Sector video – by DIA
Please see the below link for a video by the DIA for the New Zealand Real Estate Sector Roadshow released this month:
DIA video: Anti-Money Laundering and Countering Financing of Terrorism in the Real Estate Sector
4. New regulations and guidance released
There have been a few guidance notes released since our last newsletter.
The DIA has released their 2018 Sector Risk Assessment for Phase One entities. Compared to the 2011 risk assessment this update now includes Payment Providers, Stored Value Cards and Tax Pooling, and reflects increased inherent risk for a number of sectors.
Of particular interest to the Real Estate sector, the DIA has released a further update to the Guidance for Real Estate Agents which was released in August.
Updated Real Estate Agent Guideline – October 2018
5. In the News
Tool launched to reduce "unintended consequences" of anti-money laundering rules
The Asian Development Bank (ADB) has launched a tool devised to "move the needle" on the effects of anti-money laundering (AML) rules in trade finance.
The Trade Finance Scorecard is designed to help mitigate some of the unintended consequences of regulators' crackdown on money laundering in trade.
The diagnostic tool gives an industry-wide rating of between one and 10 to assess how a range of "elements of effective regulation" are being deployed to deal with money laundering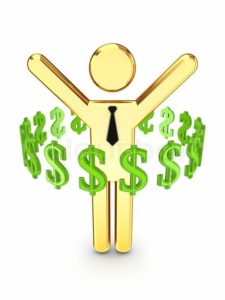 Norway introduces anti-money laundering rules for virtual currency exchanges
Virtual currency exchange providers and businesses that store cryptographic keys face new obligations in Norway, the Financial Supervisory Authority has announced.
The Ministry of Finance has established new money laundering regulations that come into force on October 15, 2018. The new regulations will cover Norwegian providers of virtual currency exchange and storage services. These providers will have to comply with the Money Laundering Act and must be registered with the Norwegian Financial Supervisory Authority. A transitional period has been granted for registering with the Authority – this period lasts until January 15, 2019.
6. Training – In-house
We can provide AML training at all levels to your team and at your place of work. Whether you are interested in a refresher course or an intensive workshop, we can deliver a customised workshop tailored to your particular needs and industry.
To register your interest for in-house training, please email enquiry@amlsolutions.co.nz 
7. Training – Open courses
Our public courses contain content designed to aid attendees understand their and their company's obligations under the AML/CFT legislation. For example, current courses include Compliance Officer training and Customer Due Diligence training.
These half-day courses include engaging exercises that have practical application and showcase relevant case studies to enhance the learning process.
We have limited spaces available so make sure you book in as soon as possible. 
Dates of upcoming AML/CFT Training Courses:
Compliance Officer
Auckland – 4 December
Wellington – 18 December
Customer Due Diligence
Auckland – 11 December
Wellington – 6 December
8. E-learning
Our eLearning platform allows those training in AML/CFT to study from the comfort of their own home or office, with the luxury of completing course material in their own time. We currently have five open modules available. The open modules have been developed and designed by AML Solutions and covers the New Zealand AML/CFT legislation and Supervisor guidance.
9. Online training for Lawyers and Accountants
We have two online training courses available tailored specifically for Lawyers and Accountants. Please head to our website for more information.