AML/CFT December Newsletter
In this Newsletter:
Keynote Speaker for AML Summit 2019 announced
AMLHub update
New regulations and guidelines
In the news
Training – In-house
Training – Open courses
E-learning
Online training for Lawyers and Accountants
---
1. Keynote Speaker for AML SUMMIT 2019 announced
We are delighted to announce Will Fitzgibbon as our International Keynote Speaker for our AML conference – the AML Summit to be held at SKYCITY Hotel on 26 March 2019.
Will is well known for his work with the Panama and Paradise Papers and is a senior reporter with The International Consortium of Investigative Journalists (ICIJ).
ICIJ is a non-profit news organisation based in Washington DC.  Will coordinates ICIJ's partnerships with journalists in Africa and the Middle East. Will has also reported on the West Africa and Swiss Leaks and conducted other investigations such as "Fatal Extraction", a collaborative investigation with 15 African newsrooms of mining companies across the continent.
We look forward to welcoming Will to New Zealand to share his knowledge of global money laundering and how New Zealand forms an important part of the global AML/CFT framework.
Click here to buy specially priced early-bird tickets!
We also have discounted room rates available at SKYCITY for our out of town attendees. Please see our website for further detail.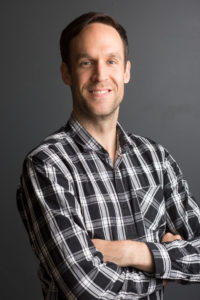 2. AMLHub Update for Real Estate
With 1 January 2019 fast approaching, we have been very busy working with our Real Estate clients.
The AMLHub will assist Real Estate agents with the management of their AML obligations and we have structured support available for any AMLHub questions/queries.
An 0800 phone number support line, web support at www.amlsolutions.co.nz, and AMLHub videos will all be available.
For any compliance advice via the website – click here 
For technical help with the AMLHub via the website – click here
3. New regulations and guidance released
The DIA has provided additional guidance for the Real Estate sector and determined that Property Management activities are excluded from capture under the AML/CFT Act (except for some commercial property management activities).
Further detail on the changes are outlined on page 15 of the updated Real Estate Guideline which can be found on our website under Legislation.
Updated Real Estate Agent Guideline – December 2018
4. In the News
Rotorua nurse convicted of money-laundering has registration cancelled
A Rotorua nurse convicted of laundering more than $300,000 of drug money has had her registration cancelled.The Health Practitioners Disciplinary Tribunal last month made the decision to cancel Linda Olive Aldworth's registration as a nurse on the basis of her criminal conviction.
Money laundering Auckland finance director fails to have bankruptcy notice set aside
A banned Auckland finance director, convicted of laundering dirty money for a high-profile multi-national drug deal, exaggerated the extent his lack of English might have prejudiced him, says a judge.
5. Training – In-house
We can provide AML training at all levels to your team and at your place of work. Whether you are interested in a refresher course or an intensive workshop, we can deliver a customised workshop tailored to your particular needs and industry.
To register your interest for in-house training, please email enquiry@amlsolutions.co.nz 
6. Training – Open courses
Our public courses contain content designed to aid attendees understand their and their company's obligations under the AML/CFT legislation. For example, current courses include Compliance Officer training and Customer Due Diligence training.
These half-day courses include engaging exercises that have practical application and showcase relevant case studies to enhance the learning process.
We have limited spaces available so make sure you book in as soon as possible. 
Dates of upcoming AML/CFT Training Courses:
Compliance Officer
Wellington – 24 January
Christchurch – 30 January
Auckland – 5 February
Customer Due Diligence
Auckland – 16 January
Christchurch – 22 January
Wellington – 26 February
7. E-learning
Our eLearning platform allows those training in AML/CFT to study from the comfort of their own home or office, with the luxury of completing course material in their own time. We currently have five open modules available. The open modules have been developed and designed by AML Solutions and covers the New Zealand AML/CFT legislation and Supervisor guidance.
8. Online training for Lawyers and Accountants
We have two online training courses available tailored specifically for Lawyers and Accountants. Please head to our website for more information.