AMLHub User Enquiries and Video Tutorials
AML Solutions have designed and built an industry best practice solution enabling AML compliance – the AMLHub is a cloud-based solution (SaaS) much as Xero is for accountancy.
The solution is designed to reduce the administrative and record keeping burden of compliance allowing reporting entities to focus on their core business. The AMLHub is designed to provide a complete end to end solution. It focusses on the management, training, and simplification of AML compliance.
cloud-based portal designed to assist all compliance officers meet their own and their company's obligations"
– Xero Blog, June 2018
Having completed over 700 Engagements or Audits with Phase 1 reporting entities, AML Solutions have developed the product around simplicity, ease of use, and sound document management and activity logging.
The AML Hub is an end to end solution that streamlines your compliance processes and procedures.
AML Solutions have also taken an Auditor's view of compliance and addressed common failings seen over the last 4 years for phase 1 entities. This will result in reduced Auditor time and substantial savings.
For multi office entities the AMLHUB provides centralised oversight and regional management.
AML Solutions is able to communicate, through the AMLHub, any market intelligence relevant to AML and Real Estate including any regulatory or guideline updates.
In built instructions and training modules.
Common sense data entry – learn as you go and minimise duplication.
Centralised document storage and management with version controls.
Alerts and reminders. Issue identification and warnings to ensure important obligations are met and not overlooked.
Creates, stores, and version controls risk assessment and compliance programme.
Annual report advice and document storage.
Training register.
Customer Due Diligence builder and register including electronic verification.
Permissions and security to control who can view what and encryption of confidential information.
Suspicious activity register.
Audit functionality providing substaintial AML Audit cost savings.
Full help functionality.
Activity logs for all registers.
Hierarchical – dashboards and visibility at head office and single branch level.
Having full visibility of your AML compliance
Reduce the time and cost of complying
Avoid missing critical obligations
Reduce the risk and serious consequences of non compliance
Provide confidence to the supervisor (Department of Internal Affairs)
Continuity in the event of staff turnover
Industry standard solution tailored to each agencies activities and client base
CDD builder and electronic identity verification
All record keeping and required registers
Ease of Audit functionality ensuring substantial AML Audit savings
Peace of mind knowing working with an industry solution
AMLHUB Costs:
The AMLHub is available on a monthly subscription basis starting from as little as $100 per month for a single office.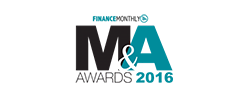 "Anti-Money Laundering Firm of the Year – New Zealand"
Finance Monthly Awards, 2014-16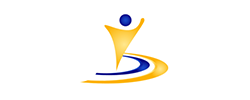 "Most Outstanding Established Business"
David Awards, 2016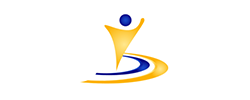 "Most Innovative Business"
David Awards, 2016

"Best Small/Medium Business Of The Year"
Newmarket Business Awards, 2017